Jonathan, Nicole, and Matthea proudly advertize the Humanities II in Action course at the high school academic marketplace in February. These three worked for many months to propose and ultimately pass a Humanities II in Action curriculum, creating a second year of the "in Action" course.
Introduction
I've found myself saying that this year – 2018 – will be the most exciting year of teaching
at HKIS since I began in 1990. Thanks to two organic developments that emerged in 2016, HKIS is on course for a perfect storm of change that I expect will make a fundamental shift in our high school students; these forces are already at play and the first fruits are appearing. It feels like the right time to call attention to this phase shift, offer some tentative predictions, and consider what is possible at a mainstream international school such as HKIS.
Student Transformation at HKIS
Before getting to the actual curricular innovations, I want to set the stage by addressing the question how students change in the first place. My experience suggests that student autopilot is best disrupted by either going deep without or going deep within. The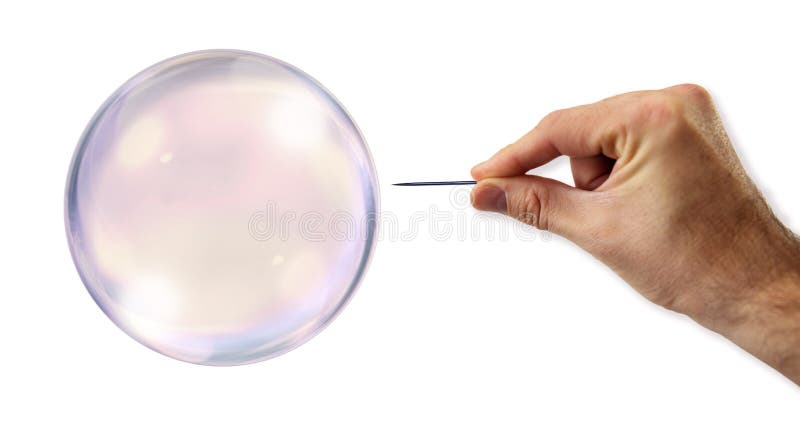 Humanities I in Action course takes the first approach, bursting kids' bubbles by revealing the very real suffering of people in contemporary society. As I documented in my research, raising student awareness of social issues in an emotionally-engaged curriculum results in time in empathic, action-focused responses. These themes are most visible in our weekend-long Foshan orphanage experience.
The second way that students change is by going deep within. In the last six years I have progressively implemented more emphasis on spiritual practices – meditation, conscious walking, making mandalas, chanting – in my World Religions classes. To my great surprise, many of my high school students have enjoyed and benefited from these practices, gaining awareness of their self-defeating habits, relaxing into the world outside of their frenetic study and stress, and growing in compassion for others.
It has taken quite a few years to figure out how to "operationalize" curricula that go deep without or deep within. The Humanities I in Action deep without approach prompts students to re-orient themselves beyond their instrumentalist, academic success-oriented needs to hear the cries of a world in crisis. Our religion courses help students go deep within, discovering an inner well-spring of awareness and care that they had no idea was their human birthright. I've often been drawn to the yin-yang symbol for imagining both of these approaches: going deep without connects each of us to our common humanity that dwells at the center of our being, while going deep within develops a desire to liberate others through heart-generated qualities of wisdom and compassion.
Changes in 2018
With this as a prelude, I am very excited to share that these twin approaches of going deep without and deep within will receive a major upgrade at HKIS in 2018. Let me first address the "in Action" change. In November, 2017, a student-initiated proposal for a Humanities II in Action course was approved by the Humanities Department and Department Heads, initiating a second year of the "in Action" approach, which will begin in August, 2018. Whereas Humanities I in Action requires a shock to the system – waking up out of a state of ignorance about the world –  the new Humanities II in Action curriculum, which studies American history and literature, is likely to deepen and stabilize student commitment to global consciousness and social action that was initiated during the first year of "in Action." Approximately 80 students have signed up for this course next year in addition to the 80 for Humanities I in Action. Thus, in the 2018-19 school year approximately 160 students will be taking "in Action" courses, which is 40% of the freshmen and sophomore classes.
The second major curricular shift is already underway. Last year the high school religion
teachers made a dramatic change, replacing the core 9th and 10th grade courses, World Religions and Biblical Traditions, with a new four-year Spiritual Explorations (SPEX) program, which is part of a larger wellness block combining PE (body), counseling (mind), and religion (heart) classes. Rather than two semester courses (40 classes each semester), students will now have 20 SPEX classes every year of high school. The most radical change, however, is in the approach: spiritual experience has replaced content understanding and analysis as the fundamental goal of these classes.
Having just now taught the first 10 classes of SPEX 9 and received back their first essays,
our first impression is that the course appears to be having even a greater impact on students than we had hoped for. Their essays express curiosity about how they can live at the intersection of the horizontal (material) and vertical (spiritual) dimensions of life, and welcome our body-mind-heart approach, which employs spiritual practices in every class and frequently as homework. Students will have a SPEX course every year of high school.
Consciousness Expansion
Next school year, then, approximately 160 students will not only be taking a social
conscience course that develops care for the world, but at the same time will be engaging in a spiritual practice-based class that cultivates the inner capacity for love, wisdom, and self-understanding. Implicitly, the two curricula together assert that changing oneself through spiritual exploration is key to changing the world, thereby making concrete that famous Gandhi statement, "Be the change you wish to see in the world." This dual approach of changing self and world simultaneously promises to be an existential energizer for many students.
What will happen when a significant percentage of a student body is simultaneously going deep without and deep within at formative moments in their adolescence? Everything I know from my teaching experience suggests that there is likely to be an expansion of student consciousness, an intellectual and spiritual revolution within certain students for which we as a school have no precedent. As a harbinger of that coming change, here is one girl, Quynh, writing in her SPEX essay about the linking of these courses:
"Being in Humanities I in Action and Spiritual Exploration I think I now have a grasp of what I want my life to be like. I used to be very ungrateful, selfish, and full of hate. Learning from Humanities I in Action, I don't want to live in the horizontal world. In my eyes, it is filled with greed, envy, hate, materialism, and competition. I used to only be in the horizontal world. In my eyes, the vertical world is loving, accepting, and full of forgiveness. I think that learning about spirituality and the real world has helped me in rebuilding my life. I now want to do service, make others happy, and be a forgiving person."
I anticipate that the greatest challenge for students like Quynh will be the discontinuity between these courses and other aspects of school life, parental expectations, and social values at large. Working through this disorientation should be a top priority of teachers  in these courses.
Conclusion
There seems to be a general consensus that the twin concerns of psychological challenge – as reflected in skyrocketing mental health issues with anxiety and depression – and global crises – most importantly, the degradation of the biosphere – cannot, as Einstein observed, be solved at the same level at which they were created. Thus, all educational systems should foreground upgrading of student consciousness and accelerating their latent inner potential in the context of global need. My intuition is that HKIS has something to offer with regard to these issues in 2018.