Introduction
In 2004 a young student from Hong Kong local schools named Jasmine Lau signed up for Humanities I in Action; the course, as she said to myself and her teacher Ms. Talbot last week at her wedding, was "life-changing." The "in Action" class and her subsequent experiences
impacted the trajectory of Jasmine's life in significant ways. Several years later she along with some of her HKIS friends helped to start a girls scholarship program with an NGO called CWEF that has sponsored more than 450 girls in southern China to gain a high school education, and is still running to this day. After graduating from college, Jasmine established her own NGO in Beijing that she still directs called "Philanthropy in Motion" (PIM). In 2015 HKIS awarded her the Alumna of the Year Award, and in 2016 Forbes named her as a young social entrepreneur to watch. (Hit here to  see a very fine video Jasmine made about the girls scholarship program in 2007 – and see her as a high school student, too!)
When she and her now-husband Ashwin decided to get married, they asked if I, along
with John Ditton, a retired technology teacher from Ashwin's high school in New York, would serve as co-officiates of their wedding in Bagan, Burma on December 31st. It was an extraordinary event for an extraordinary couple, both of whom see social engagement as a cherished core value in their lives, which became especially evident to me at the wedding. I only have the deepest respect for Jasmine and Ashwin, and along with John feel honored to have been involved in their ceremony. This blog entry shares the messages that John and I delivered to the couple and wedding audience in the middle of a field surrounded by a few of the 2000+ temples that dot the flat Bagan landscape in central Burma.
First Wedding Reflections
Our former students, Jennifer and Kurt, introduced each of us as the wedding began, and then we each addressed the attendees before Ashwin's and Jasmine's entry.
John:  "Welcome everyone. To me, one of the greatest joys of teaching was getting to know your students and learning from them as well.  More than 15 years ago Ashwin walked into my classroom with the great idea of starting a school newspaper. The rest is history – Ashwin and his staff were recognized for their award winning and provocative publication named the Patriot! Ashwin and his staff helped students discover their voice. Ashwin taught us all about the rights and responsibilities of young journalists. As a result of my experience, I would consider Ashwin to be one of the most exceptional student in my 30 plus years of teaching.
I was inspired back then by Ashwin's idealism and determination. Having met Jasmine, I know the couple before you today share those same values and so much more. They truly represent our future.  I am so honored to be here today sharing in this event."
Marty: "Thank you, Jenn, for the introduction – it's thrilling to be here. It's a great honor to know that we have in some way contributed to the admirable people that you have both so evidently become. But as John and I were saying today, what you may not know is your contribution to us. This is certainly among the highlights of our entire teaching career. Teachers need students, and involving us in this great event helps us complete our own journey. We are thrilled to be here in this moment with you our former students.
I first got to know Jasmine half of her lifetime ago at the tender age of 14 when she left
local Hong Kong schools and became a grade 9 student at HKIS. She was deeply influenced by a course that my wife and I teach called Humanities I in Action. Here's something she wrote about the course in 2005, and says a lot about what kind of person Jasmine is: "We are all part of the human family, so we should not ignore the sufferings of other people. This idea of interconnectedness and universal brotherhood was not just a theory; it emerged in our class full-fleshed." Even at that young age Jasmine made her high values very clear: one human family, the sufferings of others, universal brotherhood and sisterhood. When she and Jenn were seniors, they put these high values into action, raising enough money for 100 girls in China to get a high school education. When I gave a speech for their senior project in 2008, I said that working with Jasmine and Jenn on this project would be one of my life's proudest accomplishments.
But it didn't stop there. These girls started their own NGO called Ember to support the girls and have run a summer camp for these girls for 11 years running. More than 450 underprivileged girls in China have received a high school education and 18 of these girls have gained a college education because of Ember's work. And I would add that I just recently found out that those girls who received these scholarships have started their own NGO to support more girls.  Jasmine, your commitment to bettering the lives of others is remarkable: I know of no other HKIS student who has started their own NGO fresh out of university.  Can I finish by saying that I'm now double proud – not only of what we have accomplished for the girls in China, but to also be present at another life-changing event, your wedding day."
Second Wedding Reflections
Following several Indian wedding rites, both of us contributed further reflections on this celebration.
Marty: "So what are we doing here in Bagan, Burma? We have spent so much time getting here, I'd like to invite you to take a few moments to feel into our present experience. Feel your feet on this soil, sense the wind and the drops of rain (that we hope hold off until after the ceremony!). Be here in this moment. We are here. What a great day to be alive – to be in Bagan celebrating love's new beginning.
When I began thinking about this wedding in a field in Bagan, the words of the Persian poet Rumi came to me:
"Out beyond ideas of wrongdoing
and rightdoing there is a field.
I will meet you there."
Beyond wrongdoing and rightdoing is a field…
To me this means going beyond so many conventions – beyond an Indian wedding or a Chinese wedding; beyond Hinduism, Buddhism or Christianity. Because in that field something new, something unprecedented, something authentic and beautiful is breaking out. This is my feeling of being here with you this weekend.
What is that new thing? It's a field of love – a global field of love, which I sensed at the HK wedding and I sense here in Bagan, and I think you will sense in Hyderabad. When you think of refugee crises or North Korea or US politics or ethnic cleansing right here, isn't it obvious that what our world needs more than anything else is a global field of love?
The love between Jasmine and Ashwin has been so obvious to me this week, and between these new families that has brought us to this moment, to this field. But what I want to emphasize – and this is what I sense Ashwin and Jasmine really want – is that this wedding is so much more than "merely" love between two people, two families, two sets of friends, or two cultures. Rather, the whole wedding party is the microcosm of some global field. Beyond the two powerful individual forces of love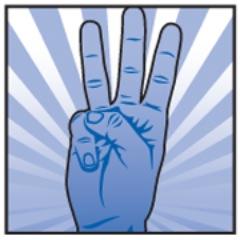 that brought us here – Jasmine and Ashwin's love – is a larger third force of love – what each of us contributes to this field of love. I felt that field of love in the dinner on Thursday night, I have felt it in the conversations here, and I see it in the generosity, humaneness, and care evident in every aspect of this wedding event.  I think I'm expressing the wish of this new couple that each of us is somehow changed by being here – by participating in and contributing to this field of love. May each of us be renewed by what is possible when love becomes the defining quality of a group of people."
John:  "You all have come from far and wide as I have to this beautiful place.  Jasmine and Ashwin tell me this place is so special to them because this is where they truly fell in love.
The Brazilian author, Paulo Coelho once said "Love is just a word until someone comes along and gives it meaning. That love becomes the greatest adventure of our life." Ladies and Gentlemen, We are here to witness the love Jasmine and Ashwin share with each other and their desire to be joined as husband and wife.
While I still have a teachable moment with Jasmine and Ashwin, I would like to add a few mini lesson quotations that I think might be appropriate here.
According to the noted philosopher, Dr. Seuss, "All people are a little  weird. When we find someone with weirdness that is compatible with ours, we team up and call it love."
As described by Woody Harrelson, "You know you are in love when the two of you can go grocery shopping together."
The French author, aviator, and one of my personal heroes, Antoine de Saint-Exupery wrote  "Love does not consist of gazing at each other, but in looking outward together in the same direction."
And finally, Robert Browning wrote, "Grow old with me! The best is yet to be."
I would now ask that everyone of us take a moment to remember why we are here today and what each of us wishes for this wonderful couple!"
Conclusion
As John and I were preparing for the ceremony, he said, "Teaching Ashwin was the highlight of 30-year teaching career." I, too, feel that working with Jasmine and the other students for the last 12 years on the girls scholarship program is certainly among my most cherished memories of teaching. We are deeply grateful for students who carry on what we have received, and help us complete our own journeys through life by making meaningful contributions to the world. John and I loved being a part of this grand celebration and look forward to the rich blessings that will result from the union of these two very special people.
Wishing You Much Joy in Your Life and Work Together!
Mr. Ditton and Mr. Schmidt