Dear Students,
When it comes down to it, for all your hard work that will support an affluent lifestyle, I think that most of you would agree that ultimately happiness comes down to creating a meaningful life. And what that means long-term, I think you would say, is strong family relationships, an active social life, and a job that is not only stimulating and pays well, but somehow contributes something to the world.
Not to diminish these hugely important, first-half-of-life considerations, but I would like to add one other big element in this quest for a meaningful life, and this involves the staggering question if there any meaning in the universe as a whole. Last year I asked
my "in Action" students this question, and the disturbing answer I received – although I shouldn't have been surprised – was that there was no collective purpose to the universe. Your consensus perspective on meaning, as I portray in the feature image above, is that in a random universe, you can create vibrant relationships and leave the world a bit better than when you came into it, but ultimately, we are fairly insignificant blips in a meaningless cosmos. I am suggesting that we can't escape this big question, even if we postpone it until the second half of life.
This blog entry shares my understanding of how to get at not only the question of personal meaning, but even that bigger conundrum of finding your place in the universe. The task probably sounds overwhelming, but I'd like to suggest – paradoxically – that the answer is relatively simple to understand, hard to do, and probably will take the rest of your life to master, yet can be started on before you finish reading this entry. And I doubt anyone has ever taught this to you before! Are you a bit intrigued? I hope so.
Our Human Heritage and the Search for Meaning
In order to answer this big question of finding meaning, though, first we need a bit of background from our common human heritage. It appears that all cultures before our own assumed that the universe was filled with meaning! It was everywhere – in the land, the trees, the birds, in the starry sky, in the mysteries of life and death, in the world both visible and invisible.
My favorite example of this sense of meaning
comes from the video we show in Humanities I in Action called "Kanyini" which introduces us to Australian aboriginal elder Bob Randall. In recalling his life before the white man, he poignantly describes a world of interconnectedness – his "kanyini": he was connected to the land, which fed him
as a mother; to his family, past, present and future; and to the universe through dances, prayers, and rituals.  Then he comments on why we are all here, "Everything is perfect when it was created, so we humans become part of it."  What is the purpose of human existence? To join the perfection that already exists! Come into alignment with what is. The traditional worldview across cultures speaks of connection, harmony, virtue, beauty and purpose – what we might call a meaningful life – and such goodness was nestled inside a friendly and intimate universe.
Rather than dismissing our past human heritage as primitive or naïve, let's consider the possibility that they might know something that we have missed. I've clued you in a bit to what they knew – a beautiful interconnected and even cosmic world of meaning – but how did they come to this knowledge? The short answer, as my spiritual teacher Cynthia Bourgeault often explains, "It's not about you knowing more; it's about knowing with more of you." So, what does that mean?
When we think of intelligence today, we think of the head.  School trains your mind, and for most of you your identity is tied to your academic success (or lack of it). You think of your brain as your only center of intelligence. However, the Wisdom Tradition of our pre-modern past teaches that you are actually a
"three-brained being." In addition to the mind, you have a center of intelligence in your gut, which draws you to healthy food and friendly people. Most importantly for this entry, you also have a center of intelligence in your heart. Our culture retains the significance of heart in our language – think of having a good heart, being light-hearted, heartbroken – but in the all-out drive for success, we think of these as "only" metaphors. We have no idea how to train the heart, leaving it instead to be dragged willy-nilly by our emotions. In order to find meaning, more of you – your heart and your body – needs to be trained and sensitized.
The Meaning-Attuned Tripartite Heart
So, the advice from traditional cultures about how to search for meaning is clear: find your heart! Now we say that in modern culture, too, but we're never told specifically how to find it. We think that this means getting out of our thoughts and into our feelings. And there is some truth to that – that the heart has to do with your emotions. But that's like saying if you are trying to take a trip to New York, hang a right at the Hong Kong airport! There's so much more to it. So, in order to get at this question of meaning, let me give you a tour of your heart.*
Physical. We tend to think of the heart as a pump, which suggests it is more similar to a machine than a living organism. But that is to mechanize something that, as you will see, is clearly a center of fabulous intelligence. The heart accomplishes so many complex tasks all at once without our conscious assistance.  Here are a few astonishing physical attributes of the human heart:
It beats 100,000 times a day, pumping two gallons of blood a minute through 60,000 miles of vessels and arteries.
It brings oxygenated blood to every cell in the body, and then returns deoxygenated blood back to the heart to be re-oxygenated.
The resting heart rates of healthy people vary from 40 to 180 beats per minutes, suggesting that its normal way of functioning can be described as homeodynamis – to be in constant flux – rather than homeostasis.
The heart produces at least five different hormones that are not only beneficial to itself, but to the mind and body as well. Dopamine, which plays a major role in dealing with depression, originates in the heart.
Many heart transplant recipients take on the characteristics of the donor, making a strong case that the heart has the power of memory.
Studies show that perceptions of the world are first received by the heart, which then sends this information to the brain for further analysis.
The heart produces an electromagnetic force that is 5000x stronger than brain impulses, and can be measured at least 10 feet from the body.
Stephen Buhner, the writer from whom I drew the above information, summarizes
the physical heart's role in this way, "The heart, it turns out, is much more than a muscular pump…. It is an electromagnetic generator, producing a wide-range of electro-magnetic frequencies; an endocrine gland, making and releasing numerous hormones; and a part of the central nervous system. It is, in fact, a brain …. It is an extremely elegant feedback loop – a living dialogue – that is used to modify the mechanical beating of the heart from millisecond to millisecond" (71, 74).
In our search for a meaningful life, it's important for us to start with the physical heart, grounding our great inner quest in something that is always with us physically in every moment. I hope that the descriptions above encourage you to pause, sense your beating heart, and allow any emotions, such as awe and gratitude, to arise inside you, as you consider the heart's effortless miraculous functioning that keeps you alive moment by moment. Similar to breathing and feeling your feet, sensing your heartbeat can become a powerful habit to bring you out of your mind and literally into your heart.
Emotional. Now we come to the true center of this study, the heart as an organ of emotional perception. All living beings, such as animals, trees, and plants, absorb and broadcast electromagnetic vibrations. Humans, however, have the unique and exciting evolutionary innovation of experiencing these vibrations differently – as emotions. If eyes detect colors, ears decipher sound, and taste distinguishes between sour, sweet, bitter and salty, then the heart's great task is to sense – out of wide array of choices – a particular feeling. Buhner explains,
"Like colors and tastes, the broad spectrum of complex emotions we can experience is created through subtle combinations of a few basic emotions: mad, sad, glad, and scared. These combine to form many more complex emotional states, such as jealousy, awe, and love . . . cover[ing] a nearly infinite range" (93).
How does one cultivate a healthy emotional heart that experiences a range of emotions? This probably comes as a surprise, but the key is
paying attention to sensations inside and outside of you.  Internally, this means becoming conscious of all the physiological functions that are occurring. For example, since starting a regular meditation practice, I have become highly attuned to sensations of energy all over my body. I never knew that my fingers and hands tingle almost continuously, that I can sense my heartbeat, that my stomach constantly is responding to people and situations, that my breathing speeds up and slows down, that my whole body seems to gently quiver as if poised for something all the time.
This awareness can also be employed externally through the use of your five senses: observing a flock of birds, feeling the wind rush over your forearm, listening to the pattern of rain falling, sitting in front of a piece of art, caring attentively for a child. The solution to escaping the mental autopilot mode of "spacing out" is to become sensitized to phenomena within and outside of yourself. Put in Buhner's terms, this openness to the ever-communicating world of electromagnetic vibration will be translated into your own heart as rich emotional engagement. This is what he means when he describes the heart is an organ of perception.
When a person pays attention inside or outside of themselves, a whole new mode of being occurs in which the mind (and other organs) are entrained to the heart, which can be called heart coherence. This mind-body state has a cascade of benefits, which include:
Heart slows, body relaxes, eyes go soft-focus, blood pressure lowers
Increasing levels of dopamine
A more stable and balanced mind
Learning and memory functions are enhanced
The hippocampus, the part of the brain responsible for orienting us to meaning, is activated
Overall, heart coherence results in a person who has moved from a state of nervous reactivity to one that is more whole, grounded, relaxed, and responsive. Entraining the mind to the heart is healthy for your whole being, and – most relevant to our topic – is a pathway to meaning.
The problem is that modern schooling does the reverse, entraining the heart to the brain. By teaching us to mostly ignore our heart and body sensations, we develop the powerful, but limited analytic ability.  What are the characteristics of a person who is highly engaged in the analytical mind?
Heart speeds up, body tenses, eyes constrict, blood pressure increases
Dopamine production decreases and cortisol, the stress hormone, swings into production
The flight, fright or freeze parts of the brain are activated
Long-term learning is diminished, and
The hippocampus is deactivated
While this analytical mode of being is particularly useful for many tasks we need to perform, Buhner asserts that over time it "produces diminished heart function, a shallower mix of emotional states, and an impaired ability to respond to embedded meanings and communications from the environment and from the self" (106-107). Is it any wonder, then, that in the mind-oriented modern world, heart disease is a #1 killer, mental illness is on the rise, and people are struggling to make sense of their lives?
Let's bring this to a close with the good news. It is very possible to train your heart to be coherent – a 3-step skill that I will share below – which will allow you to be physically healthier and more relaxed, experience a rich range of emotions, and open yourself to meaning. This type of heart mode of being was (and still is) common among traditional peoples, and explains why they found meaning everywhere! And we can all learn it.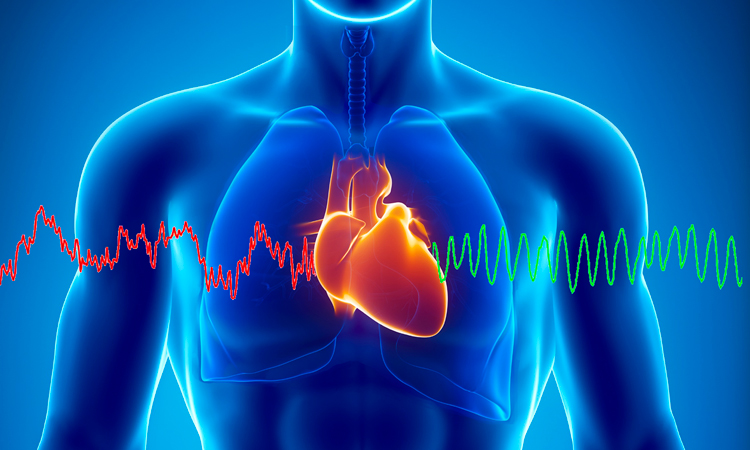 Spiritual. Now we turn to the big question of cosmic purpose. Drawing upon Buhner, Cynthia Bourgeault suggests that the ultimate function of the heart is as an organ of spiritual perception. If our greatest existential need before we die is to orient ourselves to the universe – to address the big questions of meaning and purpose, of life and death, of this world and the next – then the only way to come to such an understanding for ourselves is through the heart. The promise is if we practice heart coherence, we will find an endless array of meaning-filled phenomena in a perpetually communicative universe.
Drawing upon Sufi teacher Kabir Helminski, Cynthia describes the benefits of using your heart as organ of spiritual perception, which include:
Wisdom
Intuition
Creativity
Appreciation of beauty
Psychic and extrasensory abilities
Sense of Unity
Most relevant to our biggest questions, she quotes Helminski as describing the heart to be "in spontaneous connection to the cosmic mind….Awakening the heart…is an unlimited process of making the mind more sensitive, focused, energized, subtle, and refined, of joining it to its cosmic milieu, the infinity of love" (2016, 55). Finding out what life is all about – God, infinity, love, our place in the universe – comes through training the heart.
Ultimately, the heart is like a cosmic antenna, receiving signals to clue you into life's biggest questions. The largest obstacle to picking up on the cues, once again, is that the analytical mind cannot perceive this kind of meaning. Cynthia explains, "In terms of the
spiritual journey, trying to find faith with the intellectual center is something like trying to play a violin with a saw: it's simply the wrong tool for the job. This is one reason why all religious traditions have universally insisted that religious life cannot be done with the mind alone; that is the biggest single impediment to spiritual becoming" (2003, 31).
However, if the mind can regain its proper secondary role to the heart, something very
beautiful happens. Drawing on the work of Joseph Chilton Pearce, Cynthia explains that when the head, which expresses our individuality, plugs into the heart, our connection to the infinite, humans begin manifesting what many religions says is our intended destiny. The struggle between the individual and the group, the one and the many, the particular and the universal, is resolved in a moment-by-moment feedback loop of an individualized brain entrainment to the universal heart, which religious traditions have variously described as atman is Brahman, being made in the image of God, or "I am the vine you are the branches."  The key, of course, is that the mind needs to be entrained into the heart rather than the reverse!
Heart Practices for a Meaningful Life
So, let's recap. I have said that most of us would agree that a good life is a meaningful one, which includes strong relationships and a personally rewarding career. I've added the far-reaching goal of finding if there is meaning in the universe as well. The answer I've suggested is that each of us needs to find our heart. This, however, is not primarily a metaphor; rather, the way to find our heart is to be present – to "be here now" – to the internal (physiological) and external events of your life.  Such moment-by-moment attentiveness kicks in entrainment of all bodily organs, including the wandering mind, with the heart's powerfully resonant, multidimensional beat.  Such heart coherence has huge physical, emotional, and spiritual benefits, and will naturally lead you to perceive meaning not only in your daily life, but also in terms of the universal questions of human existence.
So, how do we do it? I offer here three straightforward practices that will assist you in training this new way of being. It will help your life at HKIS, and it holds promise for many more good things to come in the future.
The Heart-Math Quick Coherence Technique
The HeartMath Institute is a US-based NGO that has dedicated its efforts over the last 25 years to carrying out scientific research about heart coherence and sharing that information in a user-friendly way.  I will quote directly from their heart coherence method for teenagers:
Step 1: Heart focus – shift your attention to your heart,
or the center of your chest.
Step 2: Heart breathing – breathe slowly and deeply. Imagine the air entering and leaving through the heart area, or the center of the chest.
Step 3: Heart feeling – Remember a time when you felt good inside, and try to re-experience that feeling. Focus on this good feeling as you continue to breathe into the area of your heart.
The HeartMath people claim that this heart coherence can be established in 60 seconds. As a practice, I would advise you to continue doing this for 3-5 minutes, and as you become more established in the practice, try it for longer periods of time. You may enjoy a recent video made by the HeartMath people about how to develop resilience in your life.
Loving Kindness Meditation
One of the favorite methods for many HKIS students in my classes is the Loving Kindness
Meditation in which you use (or create) a simple mantra for wishing peace and happiness to yourself and other people. Here is a very good audio recording (with a written script, if you want to customize it to your liking) by a Stanford researcher who leads you through a Loving Kindness Meditation. What students like about this practice is that it is active and tells you clearly what to do, so it's easy to keep your mind focused on the task at hand. Many students feel that the Loving Kindness Meditation has done exactly what it is intended to do – helps you feel more loving towards yourself and others. Some students have also combined this meditation with other practices or for other purposes, which you can read about on my blog if you scroll down to examples 6-9.
Centering Prayer
Whereas the previous practice was distinctly active, I want to include a receptive practice which my teacher Cynthia advises.  I'll include the methods of the practice first:
Sit comfortably and open yourself to the present moment and to God (if that fits your worldview), accepting a soft-focus kind of perception or what the Buddhists call "objectless awareness."
When any thought comes into your mind, which will happen frequently, simply let the thought go by saying your prayer word (see below). Don't invest any mental or emotional energy in the thought. Conceptualizing your thoughts as busses, don't get on the bus! Just let the "thought bus" go right by you.
Use a chosen prayer word (such as "peace," "return," "love," or anything you want) as a way to give your consent to the universe's/God's activity at the center of your being. When you catch yourself thinking, use the prayer word to return to the present moment/God's presence.
This practice may feel "harder" than the Loving Kindness Meditation, but what it does is strengthen your ability to "let go" of the mind's obsessive need to grasp for ideas, entertainment, relationships, etc. Our minds do anything to avoid facing the "emptiness" of life, but this practice gently allows a meditator to enter into this supposed darkness. As the practice is repeated, Cynthia teaches, meditators begin to develop an ability to "see in the dark," as the heart develops a palpable "magnetic center" outside of the mind's control. (You can read more about Centering Prayer in this blog entry.)
A Personal Reflection
As we head to the close of this entry, I'd like to interject a bit of a personal reflection from myself as your teacher. What I'm sharing
here is a life-long pursuit of finding meaning in life. When I was 22 years old and had finished my first college degree, this issue of purpose was something of a burning question, and I considered trying to "figure it all out." And how was I going to do that? Being a mindy type, I thought I would go to school to discover the meaning of life. I ended up instead going to school to come a teacher, and soon thereafter came to Hong Kong, but I'm glad I didn't follow my first impulse because I don't think it wouldn't have worked; it would have been a mind-oriented pursuit, which, as Cynthia says above, is simply the wrong tool for the job.
I've been teaching at HKIS for 27 years, and I've had a lot of meaningful experiences, especially with all the service activities, but about seven years ago I was in something of a slow-burn existential drift. Not depressed, but hungry … to find something more and understand what life was really all about on the inside… and I felt increasingly desperate that I would never find it. That's when I met Cynthia and began reading her books, which set me on a whole new path. But her most fundamental goal was encouraging seekers to develop a spiritual practice, so I eventually committed myself to Centering Prayer. Five years later I can say that I have no doubt that doing meditation and other present-moment practices on a regular basis, despite frequently feeling that "nothing is happening," does in fact bring about this kind of heart coherence I'm describing here. But it wasn't until I picked up Buhner's book just about three weeks ago that all the pieces seemed to fit together. With his wide-ranging and thoroughly researched explanation of how heart entrainment works, I finally had a convincing explanation for the rising positivity and increasing sense of well-being that I've experienced in the last five years. And so it seemed the right time to share it all with you!
Technology and the Heart
Finally, I feel a need to say a word about
technology. You know that you are the first generation – the iphone turned 10 this summer – to become completely immersed in technology. This is a grand social experiment happening to your specific age group across the planet. We don't really know the impact, but there are worrying trends.  Fifty percent of teens claim to be addicted to their cell phones,  mental health issues are on the rise, and  suicide concerns are very real. Something isn't right, and technology seems to contribute to these ills for a good number of young people.
So, I hope you can see the real risk of being on devices for 9 or more hours a day. They endlessly serve the mind's desire for knowledge, entertainment, and social connection, but this is almost entirely disembodied, and cut off from any kind of heart knowing. The danger of technology, it seems, is that it will lead to a smaller self of the mind rather than the Larger Self that integrates your body, mind and heart. What a shame to have missed out on a meaningful life because of an addiction to device-delivered mind stimulation.
Conclusion
Let me conclude by saying that what I'm eager to share with you is a path towards a meaningful life. The world, more than anything, needs human beings who live with integrity every day, passing on their hope and positivity to others in their families and workplaces. But this requires developing something that is foreign to most of us: heart coherence.  My suggestion is for you to try the practices I've suggested, and see if they work for you. Then go about living your life as you normally do, and observe if a more satisfying consciousness emerges. As you open up your heart and body to yourself and your environment, I hope that you discover, like traditional cultures have always taught, that meaning is everywhere, if we only know how to search.
I'd like to leave the final word to Buhner
himself (271-272), who deserves credit for putting so much of this together for me:
"It is our birthright to engage in this mode of cognition, and there is no human being who cannot do it…. 
Stop
Take a deep breath
Look at what is right in front of you.
How
            does
                        it
                                    feel?"
Works Cited
Bourgeault, C. (2003). The wisdom way of knowing: Reclaiming an ancient tradition to awaken the heart. San Francisco: Jossey-Bass.
Bourgeault, C. (2016). The heart of centering prayer: Nondual Christianity in theory and practice. Boulder: Shambala
Buhner, S. (2004). The secret teachings of plants: The intelligence of the heart in the direct perception of plants. Rochester, Vermont: Bear & Company.
Helminski, K. (1992). Living presence: A Sufi way to mindfulness and the essential self. New York: Penguin/Tarcher.
Pearce, J. (2010). The heart-mind matrix: How the heart can teach the mind new ways to think. Rochester, Vermont: Bear & Company.
* What I am presenting in this section is drawn from Cynthia Bourgeault's The Heart of Centering Prayer and Stephen Buhner's The Secret Teachings of Plants: The Intelligence of the Heart in the Direct Perception of Nature.
Additional Resources
Cynthia Bourgeault's article "The Way of the Heart" in Parabola magazine, January 31, 2017.